Call Us
(02) 6342 2799
+61 2 6342 2799

Find Us
133 Kendal Street
Cowra NSW 2794 [map]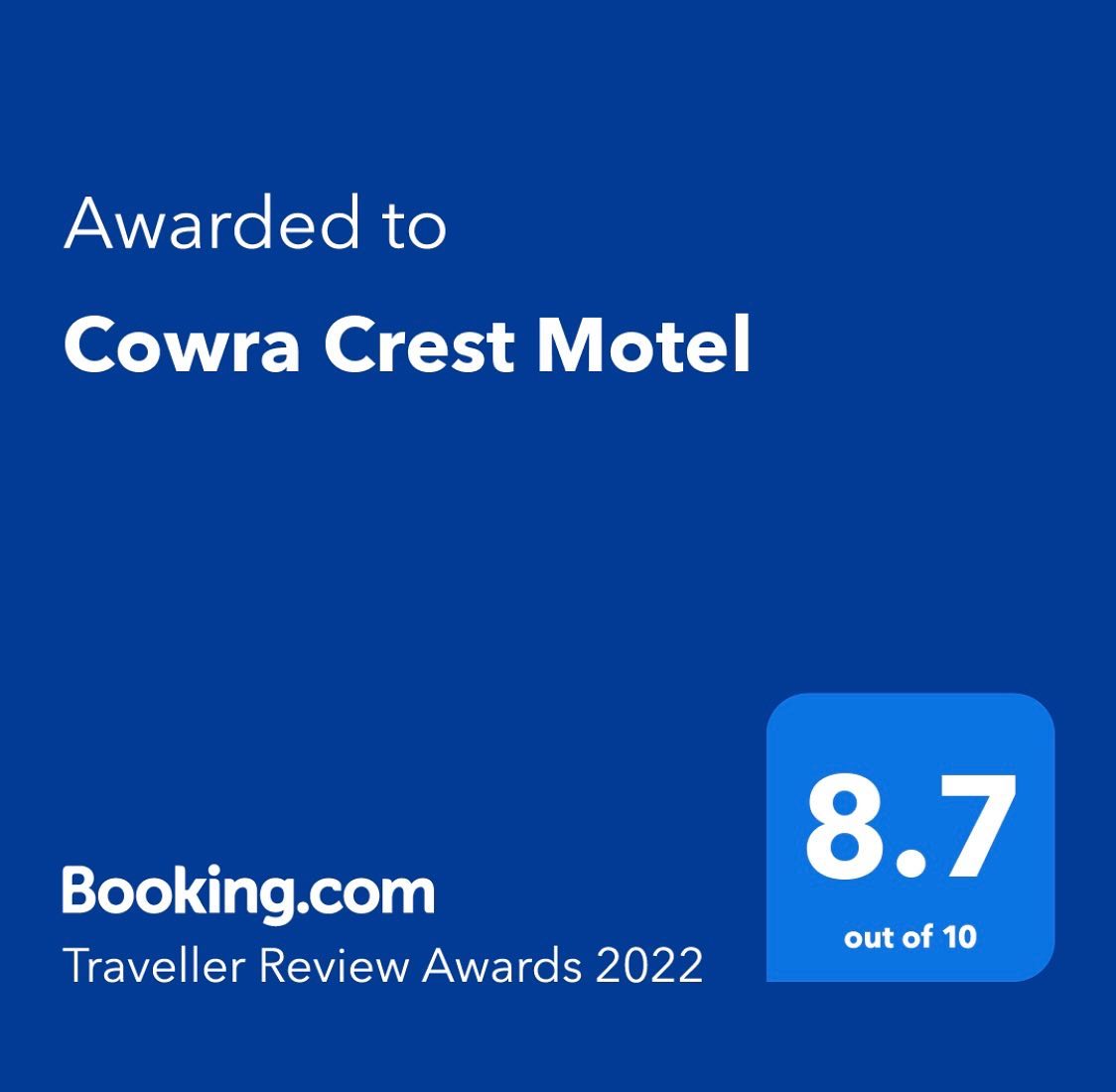 Frequently Asked Questions
What is the earliest I can check-in?
Standard check-in time is from 2pm.
Can I arrive late?
Yes, please give us a call if you're wanting to arrive after 8pm.
Do you have undercover parking?
No, but you can park directly at your door.
Are your rooms non-smoking?
Yes, all rooms at Cowra Crest Motel are non-smoking.
Do you have a restaurant?
No but we can provide breakfast to your room, with a number of restaurants and clubs close by.
Do you have room service?
Yes, for breakfast only.
Do you have wireless internet in guest rooms?
Yes, we provide free WiFi to all of our rooms.
Do you have an outdoor entertainment area?
Yes, we have a BBQ area.
How close are you to the shops?
2 minute walk to Cowra's shopping district including Target, Woolworths (which is right out our back gate), Coles and Aldi.
How close are you to restaurants?
We are within a 2-5 minute walk to a number of restaurants and fast food outlets including cafes, pizza, Subway, Chinese, Indian, Thai, KFC and a 3 min drive to McDonald's. Please visit Google Maps for a detailed list.
Do you have Foxtel?
Yes, in all rooms.
What is your Cancellation Policy?
Cancellations must be made at least 48 hours prior to check in date and time. Cancellations received less than 48 hours will have the full amount for the first cancelled night charged. If you need to cancel as a result of a Covid restriction, please contact us to discuss options.
How do I guarantee my booking?
Credit card details are required to secure room booking or a $150 cash bond.
Do you have a gym?
No.